Virtual Tour
At Bluestone, along Lake Erie in Northeast Ohio, we maintain over 250,000 square feet of greenhouses filled with over 3 million plants. Although we don't currently have display gardens, we do have thousands of visitors come and browse our
retail outlet
each year. It's a great way to see hundreds of varieties all alphabetized on tables. Find out where we're located! Or, enjoy our virtual tour below.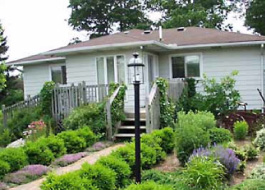 Customers can reach us by phone, standard mail, or online. We process our orders daily and indicate a two week shipping window which gives us flexibility in dealing with Mother Nature. Customers may choose their shipping day, and can modify their order right up until we start to process it.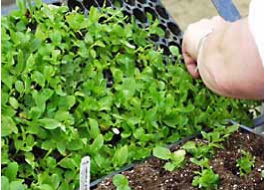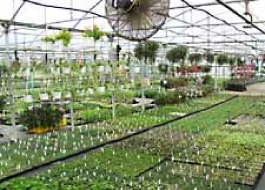 We propagate over 3 million plants a season, roughly half by seed and the other vegetatively. Here are some seedlings being shifted up to their final size, and some astilbes being divided. Our plants are started in heated houses with hot water circulating through the floors. Later they will be moved out to cooler houses to harden-off before shipping.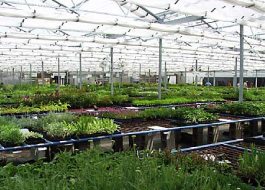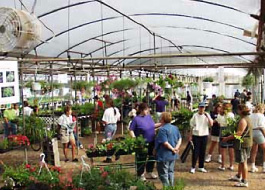 Our mail order picking area doubles as a retail store. If you get the chance to visit, you can see over 1,000 varieties all alphabetized and available to take home.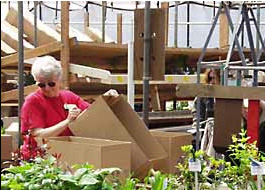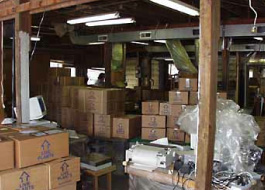 Groups of orders are picked all at once to save our feet. They are separated and checked over before heading into our posting area. Here the orders are closed up, documentation for each state added, and posted via Priority Mail, Fed-Ex, or UPS. Over 1,200 boxes can post through in a day – you might even see these plants later at arboretums, botanical gardens, or public gardens and amusement parks. Here's a picture of the crew! Hope you enjoy our plants as much as we do...We sure have fun growing them.