About Bluestone Perennials
Bluestone is a family owned and operated business founded in 1972 by Richard Boonstra. Located close to Lake Erie in Northeast Ohio, Bluestone grows and ships their own plants nationwide from 5 acres of greenhouses.
Historical Background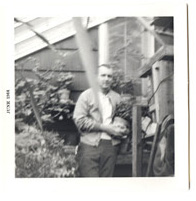 Bluestone Perennials was started in two small rented glass houses in Mentor, Ohio in 1972. Richard Boonstra had a vision that the new plastic cell-packs and soil-less potting mediums were a natural fit with mailorder marketing and sales. He and his wife, Patti, and their two teen-aged children set their feet on a path that would become their life's work. They shipped 400 orders that first year from a card table sized office set up in the potting area. Three years and larger rented facilities later, sales were good enough for Rich to devote himself full time to Bluestone.

In 1975, the Boonstras purchased a vegetable farm on 47 acres in Madison, Ohio. The big farmhouse was in sad repair, but the land was good. They set about fixing up the house, and for the first 15 years, the office occupied half of the house. That first year Bluestone sold vegetables, mums, pumpkins, and perennials. Every year saw growth and more greenhouses.
The Second (and Third) Generation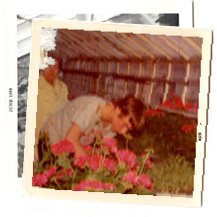 As Bluestone continued to evolve, the second generation of the Boonstra family joined the business. Bill returned to the business first in 1983, bringing his young family and wife, Sarah, back to Madison. Daughter Jan later returned from Michigan with her husband, Al Pavlinak, and their son. By 1994, Bill had taken over the family business with continued help and support from family members Sarah, Jan and Al. Rich eventually retired to pursue his many hobbies while remaining close by.

The third generation of the Boonstra family has also come to join the company's ranks. Bill and Sarah's son Rick lends his engineering and programming expertise to numerous projects while daughter Jess acts as the company's graphic designer.
Bluestone Today
Thanks to Bluestone's many loyal employees – many of whom have been with the company since the early days – Bluestone has grown to be one of the largest mail order nurseries in the country. The company does their own growing, packing and shipping, and employs a staff of over 100 during their busy spring season in their 5 acres of greenhouses. The company is an industry leader in green practices – using 100% plantable biodegradable pots and all recyclable packaging - no plastics at all.

The Boonstra family and staff are very grateful for the long term support of their customers, business associates, and professional organizations. We look forward to beautifying your world for many years to come.