.
Shipping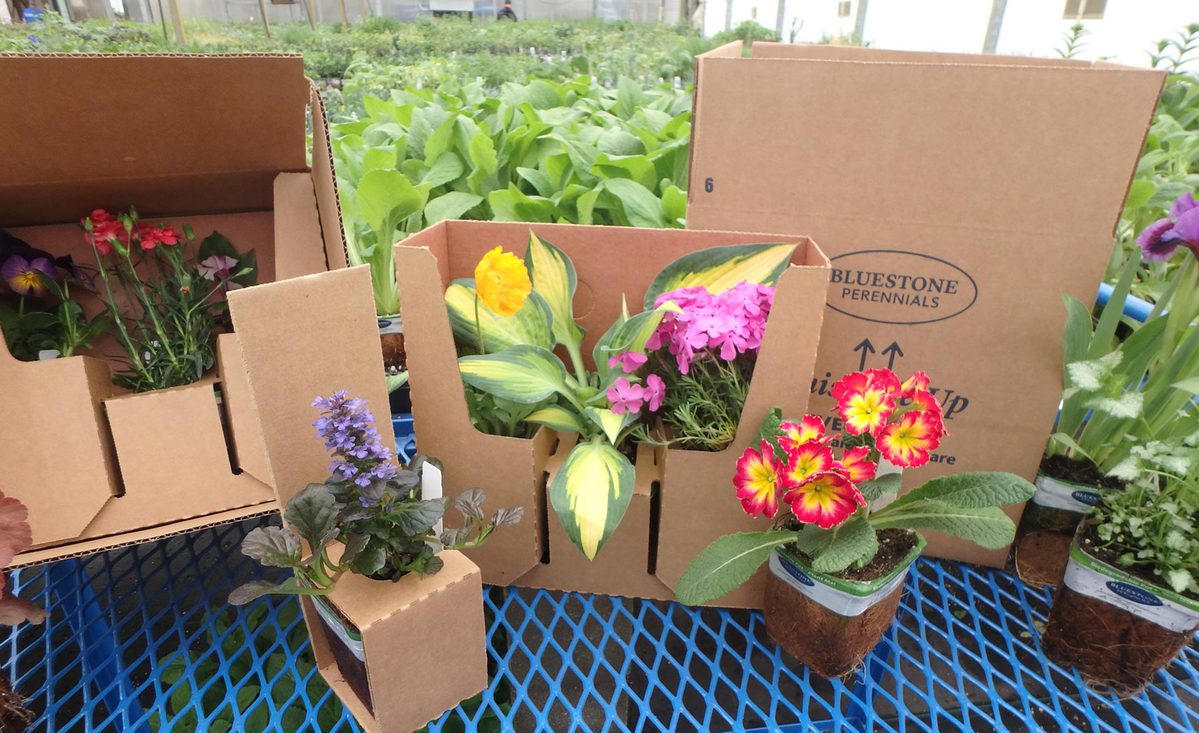 Shipping Materials
Our custom packaging has completely eliminated the use of styrofoam peanuts in our shipping and all packing materials are recyclable. Our pots are individually protected with custom cardboard sleeves that not only keep the plants themselves from being damaged, but also help keep the soil firmly in place.
Shipping Timeframes
We ship based on the best planting time for your growing zone (see the approximate dates below), unless otherwise indicated at checkout. If you wish, you can indicate a specific ship week during checkout.
Spring
Zone 3, 4: Early to Mid May
Zone 5: Late April to Early May
Zone 6: Mid to Late April
Zone 7: Early to Mid April
Zone 8: Late March to Early April
Zone 9, 10: Late March
Fall
Zone 2, 3, 4: Early September
Zone 5: Early to Mid September
Zone 6: Mid September
Zone 7: Mid to Late September
Zone 8, 9, 10: Late September to Early October
Holiday Bulbs
Mid October through early January
Shipping Rates
We ship to the contiguous US and Alaska, and use UPS, FedEx, and USPS. We're also able to ship to PO Boxes. We have one economical set of rates, but shipping & handling charges don't apply to Gift Certificates, which we normally send first class mail.
| Order Total | Shipping Rate |
| --- | --- |
| $0 - $14.99 | $8.95 |
| $15 - $24.99 | $12.95 |
| $25 - $34.99 | $14.95 |
| $35 - $49.99 | $16.95 |
| $50 - $74.99 | $18.95 |
| $75 - $99.99 | $20.95 |
| $100 - $124.99 | $22.95 |
| $125 - $149.99 | $24.95 |
| $150 - $199.99 | $28.95 |
| $200 - $249.99 | $32.95 |
| $250 - $299.99 | $36.95 |
| $300 & over | 15% |
| Additional addresses | +$5.95 each |